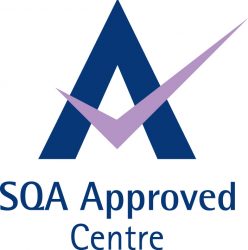 The Level 4 Diploma in probate law and Practice is the first stage of academic training to become a Licensed practitioner. The qualification is made up of a total of 5 units, this is designed to give prospective licensed practitioner a good grounding in the core areas of law and probate practice. This Level 4 Diploma is awarded by SQA, the national awarding organisation. No previous experience, knowledge, skills or understanding of probate  procedure and practice are required and it is not necessary to be employed in the legal sector role to study for this qualification.
What units do I need to study?
To achieve the Level 4 Diploma in probate law and practice you must study the Mandatory Units of:
The English Legal System
Law of Contract
Land Law
Understanding Accounting Procedures for Probate Transactions
Law of Wills, Succession and Grants of Representation
How is the course delivered?
The course is delivered via blended learning, e learning, zoom sessions,  email support, and telephone call slots if required, each student has full support of personal tutors, all of whom hold professional legal qualifications and have been in practice.
How are the Level 4 units assessed?
The first 4 units are assessed by extended essay/assignment and can be completed in the student's own time. The final unit 'Understanding Accounting Procedures for probate  Transactions' is assessed by examination.
How long is the course?
The course can take between  12- 18 months to complete depending on the induvial learner and existing qualifications and experience.
How much does the course cost?
The course costs £1999 + VAT = £2398. This can be paid in instalments  Deposit  of £194.00 followed by a further  12 payments of £192 this includes £100 instalment  fee.
How do I reserve a place?
To reserve a place on our programme, please complete the enrolment form or call 0800 7999 148.