The CILEx Level 3 Professional Diploma in Law and Practice follows on from the Certificate in Law and Practice at Level 3 this is the next stage in the academic training to become a Chartered Legal Executive Lawyer. The qualification is made up of a total of five units and is designed to give prospective legal executives a good grounding in all core areas of law and the flexibility to tailor the legal practice element of the qualification to their requirements.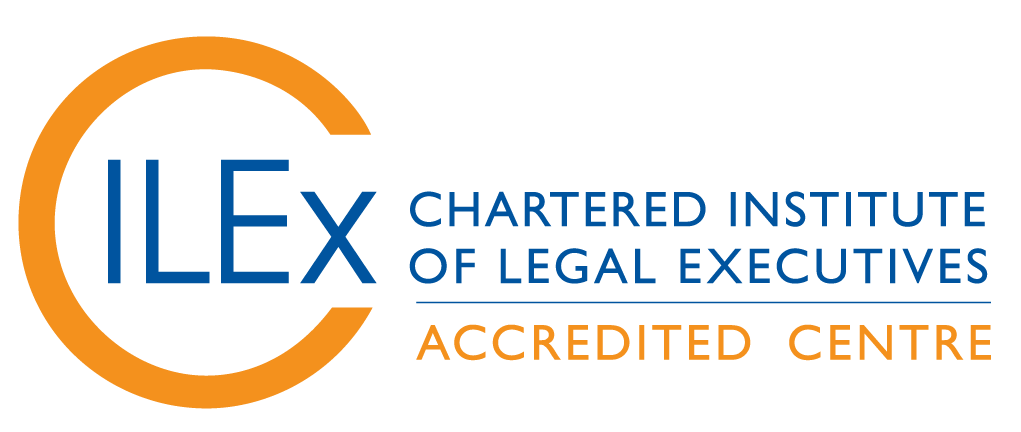 What units do I need to study?
To achieve the Level 3 Professional Diploma in Law and Practice, you will need to pass seven mandatory units and a further three units, which may be two practice units and one law unit, or three practice units, whichever you prefer. If you have already obtained the Level 3 Certificate in Law and Practice with us, you will already have achieved five units towards your overall total of ten. You should note that the practice units must all relate to law units that you are studying, as part of your Professional Diploma. For example, you could not study The Practice of Employment Law as one of your practice units unless you also select Employment Law as a non-mandatory law unit. You therefore need to select the remaining units from the table below. Your tutor will be able to guide you on the subjects to study . The rules governing the selection of units are shown on the right hand side of the table.
Unit number
Unit name
Type of unit
Rules relating to the selection of units
Unit 1
Introduction to Law and Practice
Introductory
Units 1-5 are mandatory.
Unit 2
Contract Law
Law
Unit 3
Criminal Law
Law
Unit 4
Land Law
Law
Unit 5
Law of Tort
Law
Unit 6
Employment Law
Law
Units 6-8 are non-mandatory law units. One of these can be selected instead of a third practice unit.
Unit 7
Family Law
Law
Unit 8
Law of Wills and Succession
Law
Unit 9
Civil Litigation
Practice
You take a minimum of two practice units, and can select a third practice unit instead of a non-mandatory law unit. Each practice unit selected must link to a law unit that you are studying.
Unit 10
Conveyancing
Practice
Unit 11
Criminal Litigation
Practice
Unit 12
The Practice of Family Law
Practice
Unit 13
The Practice of Employment Law
Practice
Unit 14
Probate Practice
Practice
Unit 15
The Practice of Law for the Elderly Client
Practice
Unit 16
Client Care Skills
Professional skills
Units 16 and 17 are mandatory.
Unit 17
Legal Research Skills
Professional skills
How are the Level 3 units assessed?
The method of assessment by CILEx for each type of unit is given below.
Unit 1 Intro to Law and PracticeMultiple choice test in January and June each year (one hour duration).
| Unit number | Type of unit | Assessment method |
| --- | --- | --- |
| Units 2-8 | Law units | Examination for each unit in January and June each year (1½ hours duration). |
| Units 9-15 | Practice units | Examination for each unit in January and June each year based on pre-released case study materials (1½ hours duration). |
| Units 16-17 | Professional skills | Tasks set by CILEx and sent for moderation in January and June each year. |
* Please note the subjects that we offer each year are determined by student numbers. We do not offer all of the subjects each year.
The course begins in September with a second intake in February with examinations January and June. This is a one year programme of study.
How is the course delivered?
The course is delivered via blended learning with taught sessions, telephone, video link and elearning support from personal tutors, all of whom are professionally qualified and have been in practice. We deliver study and revision sessions which last for approx. 4 hours on a prearranged weekday.   Weekly one to one call slots, together with full e mail support can be arranged by booking a time with the personal tutor.   There is no regular day release or evening classes, or time away from work.
Where are the examinations held?
The examinations are held in your area and are run by CILEx.
How much does the course cost?
Course fees can be paid in three instalments if required, although this does attract an administration charge in addition to the cost of the course. The instalments are paid in September, December and March.
You would also be required to register with CILEx, purchase your course texts from CILEx and pay your examination fees directly to CILEx.